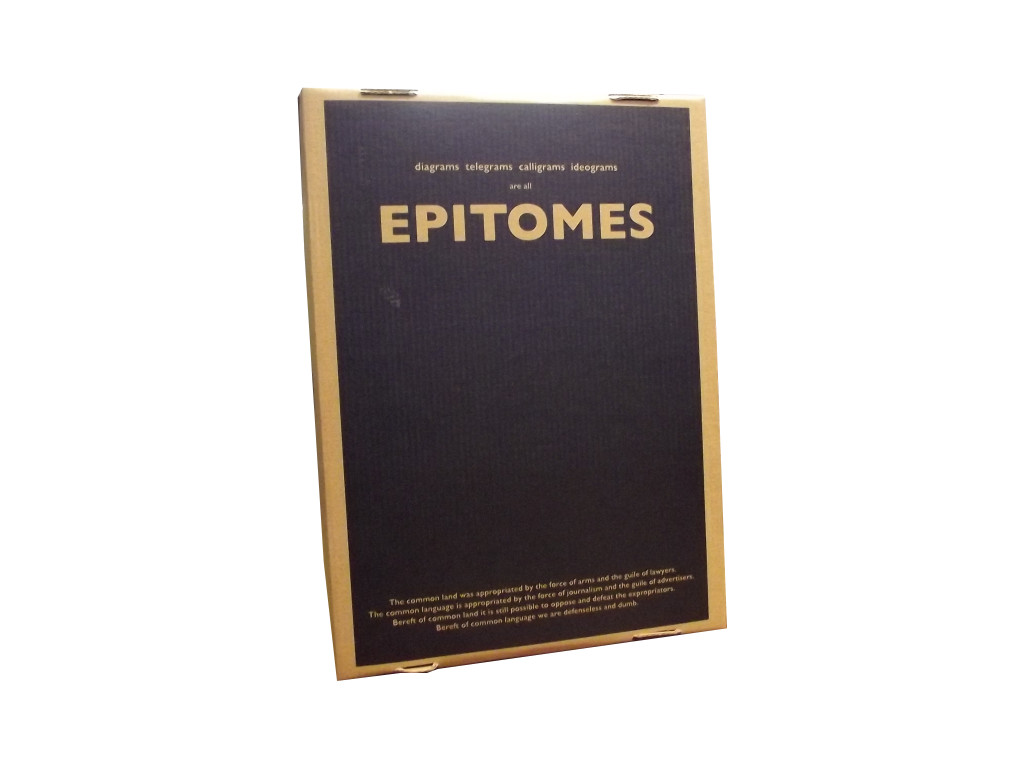 Zetetic Books are delighted to be a distributor for a collaboration between the designer Eric Andersen and the 'wordmonger' Martin Robinson.
'Epitomes', recently launched in Zurich, was "fifty years in the writing and two years in the making … It is both an anachorism and an anachronism. It is a combined production of words and images, of printing and design", an 'anti-book' where the reader is invited to "become a participant in the labour of thought and composition".
There is a short introductory piece about the work at the link below
corner-college.com/Veranstaltungen/1408744800/858
[000294] Andersen, Eric, Robinson, Martin and Robinson, Thomas (Ed). Diagrams, Telegrams, Calligrams, Ideograms are All Epitomes. ill. Andersen, Eric. Zurich: 2014. First Edition. 4to. Unbound in Box. Very Good+. Fifty printed loose sheets inside the publishers box, thirty-nine single sheets, eleven double size and folded.
New, as issued.
£250